We from Bulteam Adventures are organizing an adventure children camps situated at the seashore and in the mountains in the middle of Bulgaria. The camps will give your children amazing experience that they'll never forget! The camp days are fun and educational. The goals for your child include increased confidence, learning, building character, sense of accomplishment, fun, and friendship. We offer to your children the opportunity to concentrate during their stay on a specific types of activities. The programs are balanced between educational activities, sports and group adventures. Usualy we make language lessons or river and forest adventures (kayaking, orientation and bushcraft) during the mornings and balanced program of sports, group activities and local excursions in the afternoons.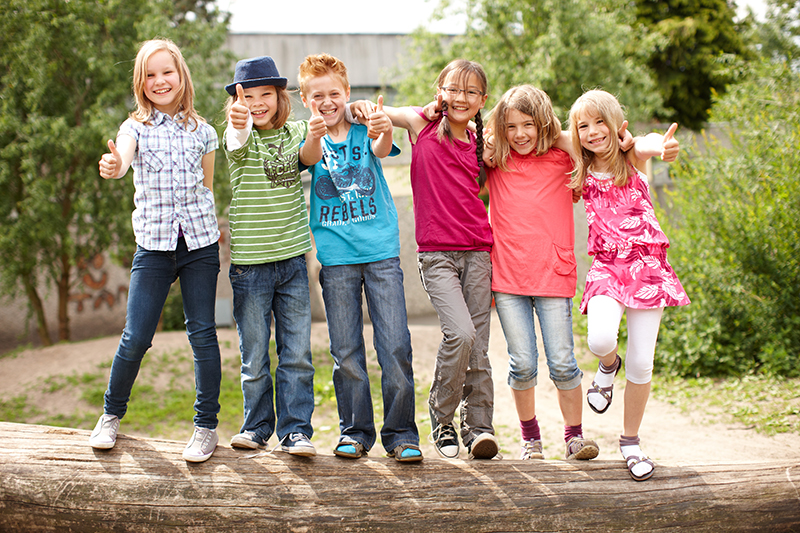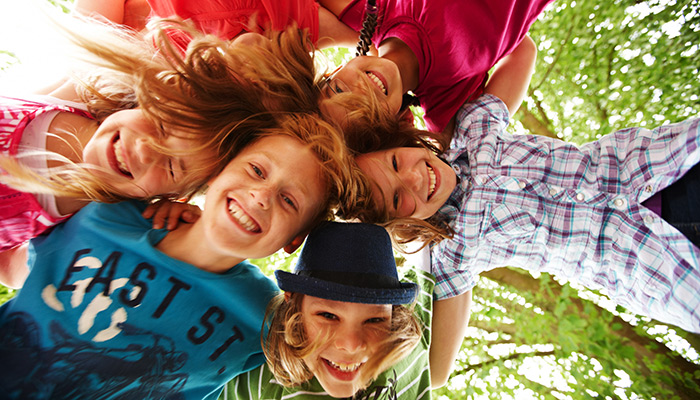 Our Philosophy
We from Bulteam Adventures are organizing children camps with a clear focus on nowadays children. We are working to develop personal qualities in the young people and to shape their world view and their positive attitude to the important values. In our programs we use a wide range of knowledge, experience and heart to make them both fun and useful for the children.
Flexibility & Progressive Education
We know that every child is different and we are trying to meet their demands and needs. With each camp, we are trying to introduce new activities, adventures, games and trainings and to improve our programs. This flexibility ensures the children to fully enjoy the camp and especially the benefits from the lessons learned during those few days. This also gives us the satisfaction from the professionally done job.
Personal Service
Bulteam Adventures provides an exceptional level of personal service to both our clients and partners. We concentrate on running small camps to ensure children to receive the individual development necessary to maximize their potential. Our program is delivered by a fully qualified and highly motivated team of full-time staff.
Accommodation and Facilities
Our private and exclusive chalets are well equipped with modern two to four bedded rooms. Full board is provided and includes a diverse range of healthy international and local Bulgarian home-cooked cuisine. The resort is truly a playground from every child's dreams. Bulteam Adventures`s summer children camps offer the safety of a small Black Sea resort with the possibility of a lifetime of adventures. Facilities in our camp include volley ball courts, basketball, shops, schools and arts & crafts halls, fishing area. Located within an easy 5 minutes walk from the beach and 10 minutes walk from the Kamchia river.
Experience
Bulteam Adventures has a long list of satisfied parents and children, which makes our camps the natural choice for your children's summer holiday.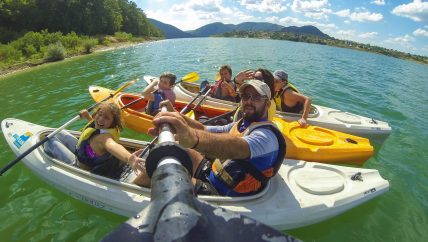 FOR PARENTS
If your child aged between 7 and 14 years. If she/he loves adventure and a new friends. If you want to fill the summer vacation with something as good and benefit. Then this program is for you ... Summer camp - "Adventure School" We will explore the nature. We will learn to control a kayak, riding bikes, we`ll go to the beach and learn to swim will stretch a tent camp, will learn how to survive in the wild, will play games that teach us how to work in a team and to be leaders.
Тo obtain a complete picture of our adventures, visit our gallery or our check out our full catalog with outdoor trips in Bulgaria