You are looking for the perfect gift
Here is an idea!!!
Take your adventure gift card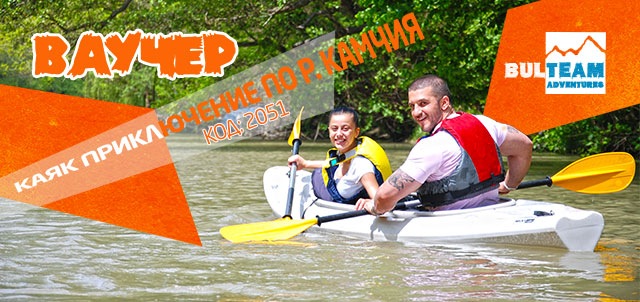 Varna
€30
APR - OCT
Kamchia river kayaking
A highly experienced RYA Senior Dinghy Instructor and RYA Powerboat Instructor.
Enquire now
Veliko Tarnovo
€65
MAR - JUL
Canyoning Negovanka
At each civilization points we have our tie ups to ensure delicious.
Enquire now
If you plan to visit Bulgaria or Balkans first find your best choice for time and adventures trip or activities and just call us to fix the details.
Witch program you choose?
For whom is the gift?
Address to send the gift card?
If you are not really sure do not hesitate to call us: +359 887 91 5846 or write us an e-mail at office@outdoor-bulgaria.com
Изберете начин на плащане:
По банков път
Чрез Pey Pal
С наложен платеж
Ние ще ви изпратим ваучера в 3 дневен срок!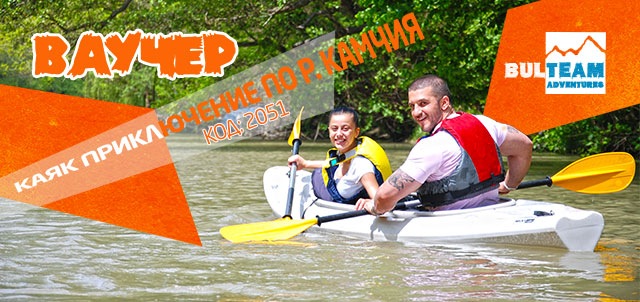 Условия:
Ваучерът е валиден 1 година от датата на закупуване.
Ваучерът е персонален, но може да се използва от всеки, който го притежава.
Ваучерът включва всичко което е включено в стандартните програми и е описано в подробностите за събитието.
Ваучерът може да е за един или за двама души в зависимост от желанието на купувача. (На ваучера изрично е упоменато)
Как да използвам ваучера?
Обадете се на посочения на ваучера телефон за да се запишете за събитието. Ще ви бъдат обяснени подробности за мястото на срещата, активностите и нощувката (Ако има такава).